Personal Update:
My previous journey at Freecharge was way more exciting than I had imagined. From scaling up to exiting and getting opportunity to work with & learn from some of the best and most talented individuals I have known.
Next adventure – I am joining Servify to lead Product & Growth + probably everything else to build this startup. Other than being an extremely early stage startup and picking up yet another chance to build product & business from scratch, what excited me most is how large and underserved is the post buying experience & service of gadgets / electronics.
Much has been said and written about Ecommerce, and equally less about the post buying & device ownership experience of gadgets – mobile phones, electronics and home appliances. Do you know an average middle class household has between 15 to 35 different devices / gadgets / appliances at home? We all must have had that one nightmarish experience when one of our devices or appliances failed and even the thought of getting it serviced or fixed was frustrating. Its a unsexy problem that probably should have been solved years ago.
My partner-in-crime at Servify is Sreevathsa Prabhakar. Sree is a second time entrepreneur, and earlier sold his venture The Service Solutions (TSS) to Germany based global leader in customer service solutions provider – B2X. Sree built this company from scratch without any investors and convinced brands like Apple to work with TSS. I got introduced to Sree accidentally when I landed one day at B2X office to meet a friend, over past few months we discussed this opportunity at length before deciding to team up.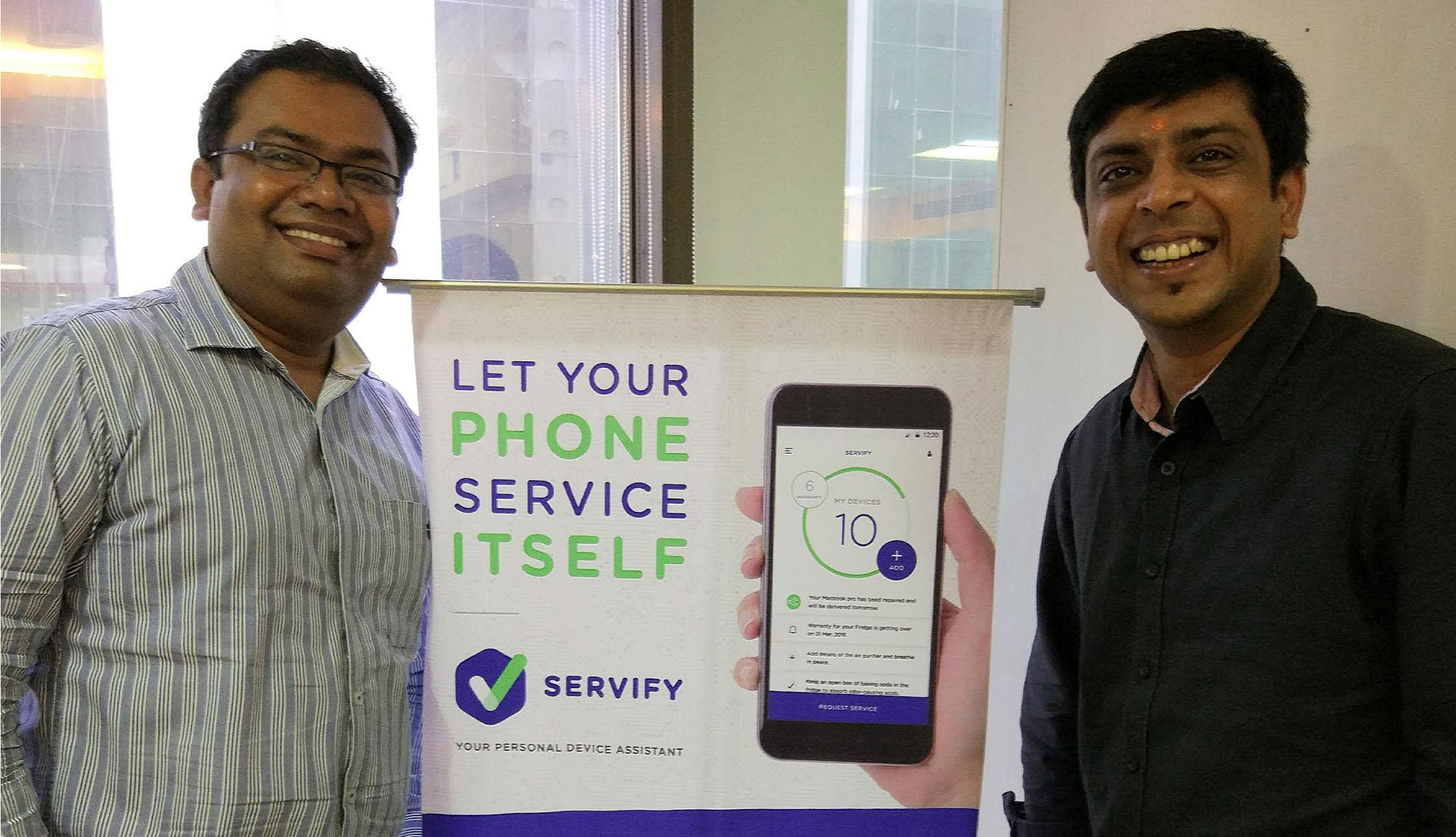 Servify is working closely with OEMs, Brands, Service Partners, Resellers & Distributers. Its nothing less than a jigsaw puzzle and we are putting it together one by one to build device ecosystem for India (for now). There will be many updates in next few days from Servify, hold on.
If you would have thoughts to share on Servify or insights & expectations in this space, do write to me on pj@servify.in or pj@beingpractical.com. Thanks for reading.
Back in Bombay