I live in Mumbai; local commute is calculated as function of time spend and not distance. My daily commute is 3-4 hours, all of that spent listening to music. Back in 2009, Honda launched new edition of its flagship model – Honda City. Great car, only one thing that irritated me about this car – it came without a CD player.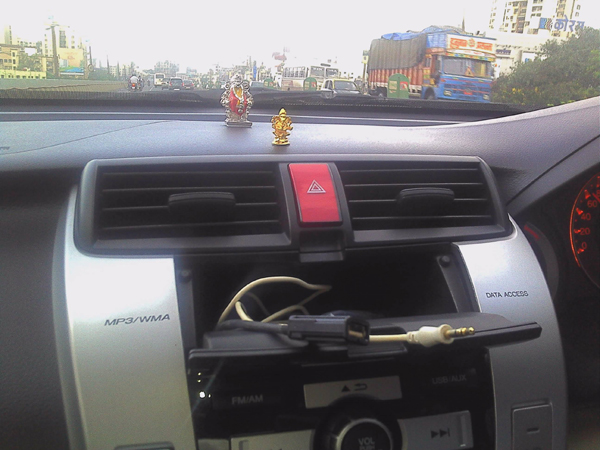 For music, the car provided a AUX-In port and USB port. I dumped my CD collection; replaced it with 6-7 Pen Drives, different genre in each one. I updated those pen drives every week with new songs. For few months this happened with tons of enthusiasm, later it started becoming pain. I gave up on regular updating. Also thanks my friends, some pen drives were taken for a while and never returned

Around mid-last year, I was left with only 1 pen drive. Started using mobile phone as primary music device and connected it to car speakers through Aux-In cable. Over time – instead of carrying music on phone, I started playing it through online music apps – Saavn in particular for Bollywood. The playlists are saved – edited / updated every time the app was used on phone or desktop.
After using Aux-In cable for months, I recently got Jabra Cruiser 2. Two benefits, firstly the handsfree device allows making/receiving calls while driving, secondly – its FM transmitter is tuned with car radio, enables streaming music to high quality car speakers.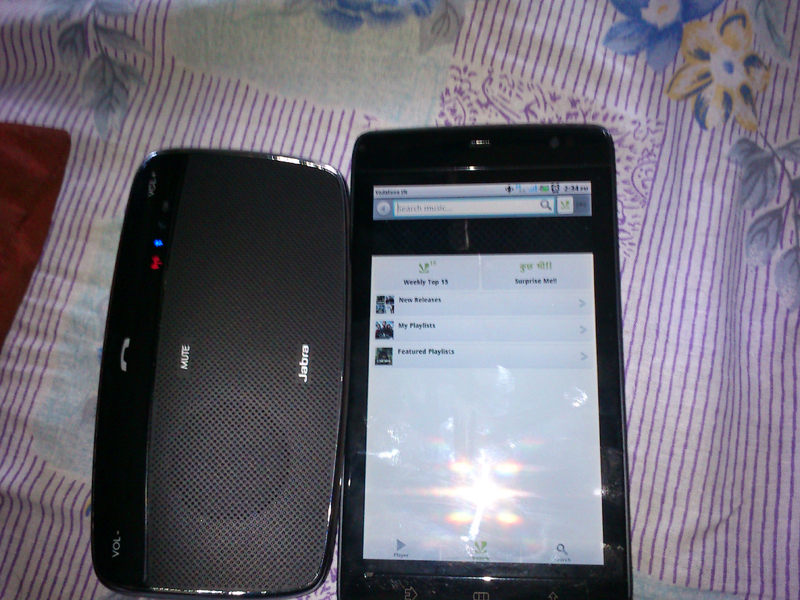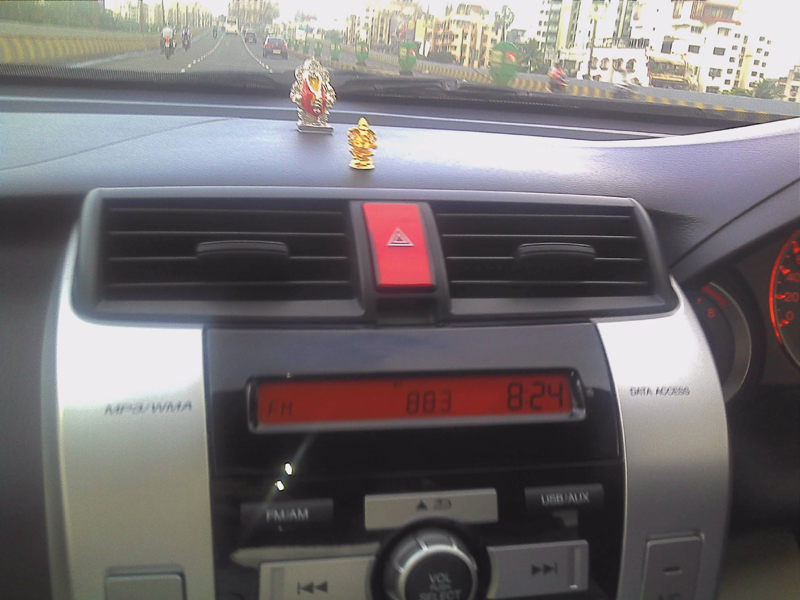 This is similar to Dropbox – but for music and with a small twist. Dropbox lets you sync files you uploaded to multiple devices; in this case, music catalog is provided by Saavn, saved in playlists created by user. This works like magic, music you love available on your desktop and also streamed to any car you drive. The only drawback – Saavn is focused on Bollywood music, but I'm sure someone will get music from all genre / languages on one app soon.