GOSF – What is not right about it!
The Great Google Online Shopping Festival (GOSF) is all over my timeline. To be honest, I also had my share of fun.
#GOSF – 500 Internal Server Error. Someone at the IRCTC office must be laughing right now.

— PJ (@BeingPractical) December 10, 2013
What went wrong with GOSF: 
1. GOSF was down.
The Official Site was down – gosf.in. That is ok, but just that we didn't (No one did) expect this from Google. .
2. Everyone Got Invited to the Party.
Over 225+ partners were listed on GOSF.in. It looked like a directory of ecommerce sites. It should have been exclusive, invite only and curated.
SaaS startups, if you have something to sell to Ecommerce startups – here is a list of sites who have $$$ – http://t.co/5YRR4tojBo

— PJ (@BeingPractical) November 30, 2013
.
3. Selection of Partners
What were Automobile sites, Property sites doing on Online Shopping. Some ridiculous offers included Rs. 10,000 off on your Dream Home (Really?)


.
4. Quality of Deals
Everything can be excused but not the quality of deals.
– Many partners (if not all) ran their regular promotions under GOSF.
– Deep discounting on Chinese & Unbranded products continued. Up to 90% off on such products.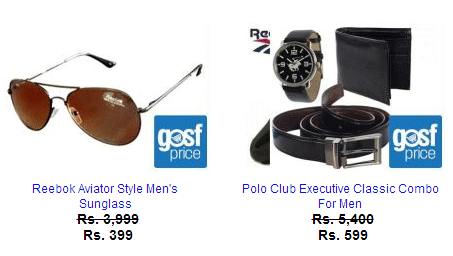 .
5. Efforts by Partners
– The participating partners (many of them) are marketing it just like any other event (Rakhi, Diwali, etc).
– Existing products & offers that were run for centuries got labelled under GOSF.
– Few sites had bugs (I reported couple of them – down side of knowing too many people).
– Many partners have not made any efforts to even put up even the GOSF banner on their sites or even deals.
.
GOSF will be still reported as Great Success. Why?
Post end of event, many Ecommerce partners will claim impressive numbers. I am sceptical of any numbers around the same attributed to GOSF or their own internal marketing efforts.
Because – This is how my inbox looks today: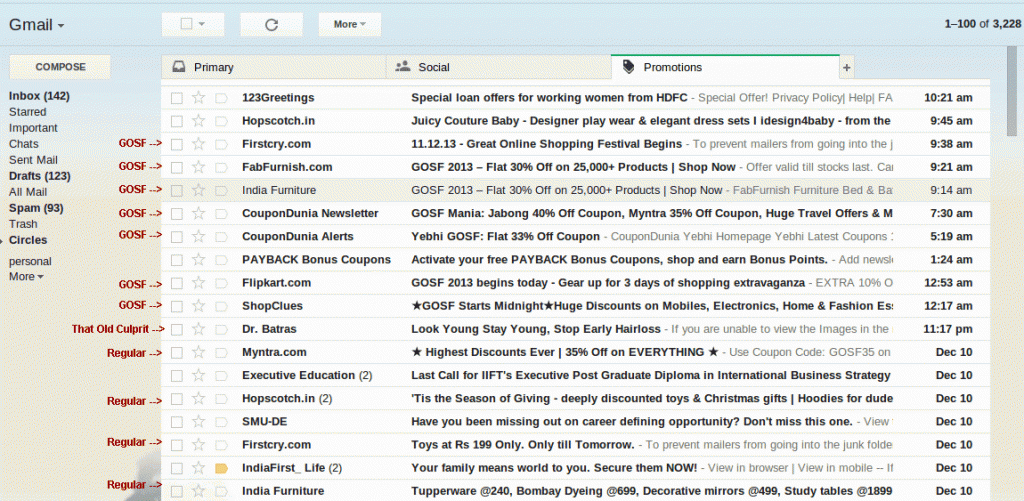 Because – This is how my SEO & SEM looks today: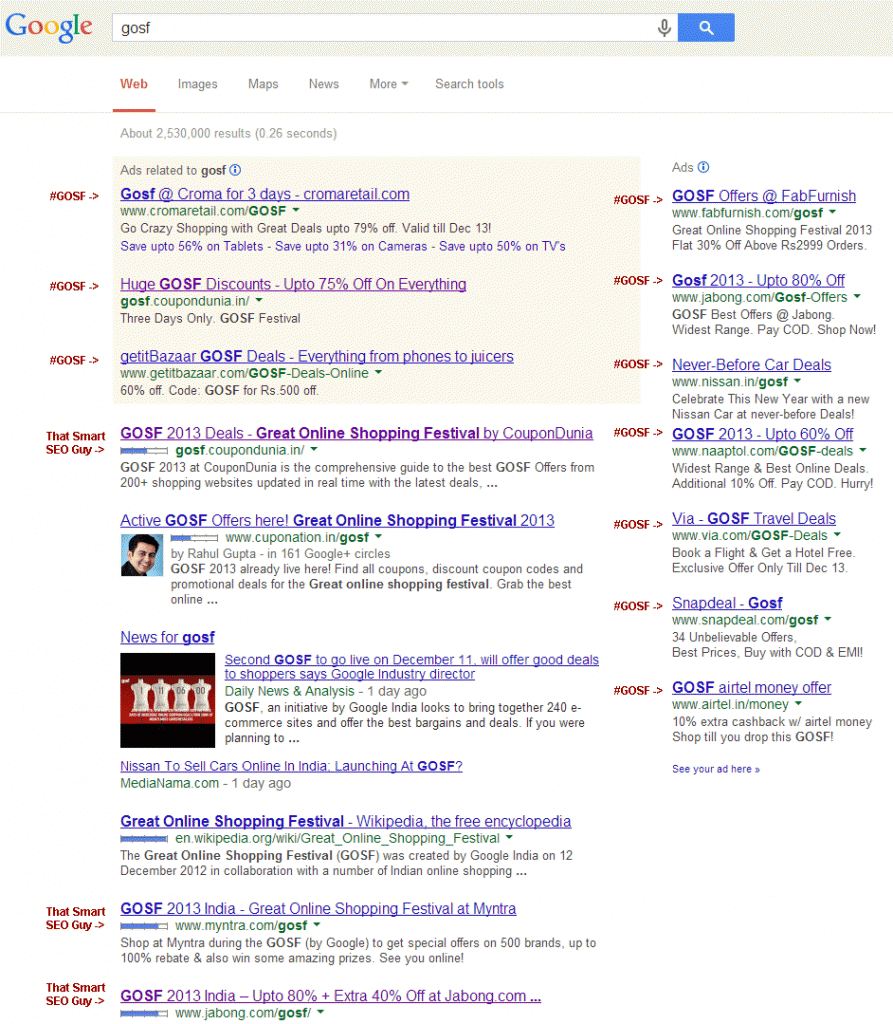 Because – This is how on-site Marketing looks today:

Concluding Notes:
I am not against GOSF or Google or its Partners (Personally and also because I know too many friends / acquaintances who are associated with the industry). Its a great concept and if it manages to get 'New People To Shop Online' (those who never did it before) its a great win for everyone (all professionals) who has anything to do online.
I don't want to end this note on post as a critic, so here are some suggestions for the next #GOSF:
Limit Partners under every category – Max 10 to 15. Limit Categories to 10.
Curated by Partners, Approved by Google – Real offers, real deals.
Limit number of products / offers by every partner to 100. Again real deals; feature them on GOSF.in
Instead making partners spend online (SEM) – It should direct all that traffic to GOSF.in and lets users choose what they want to buy. (Google did the same for Gmail launch).
Signing off. I was just being practical. And, One more thing…
#GOSF – If your find that 50% flat off deal on Nexus 5 – please call me immediately.

— PJ (@BeingPractical) December 10, 2013